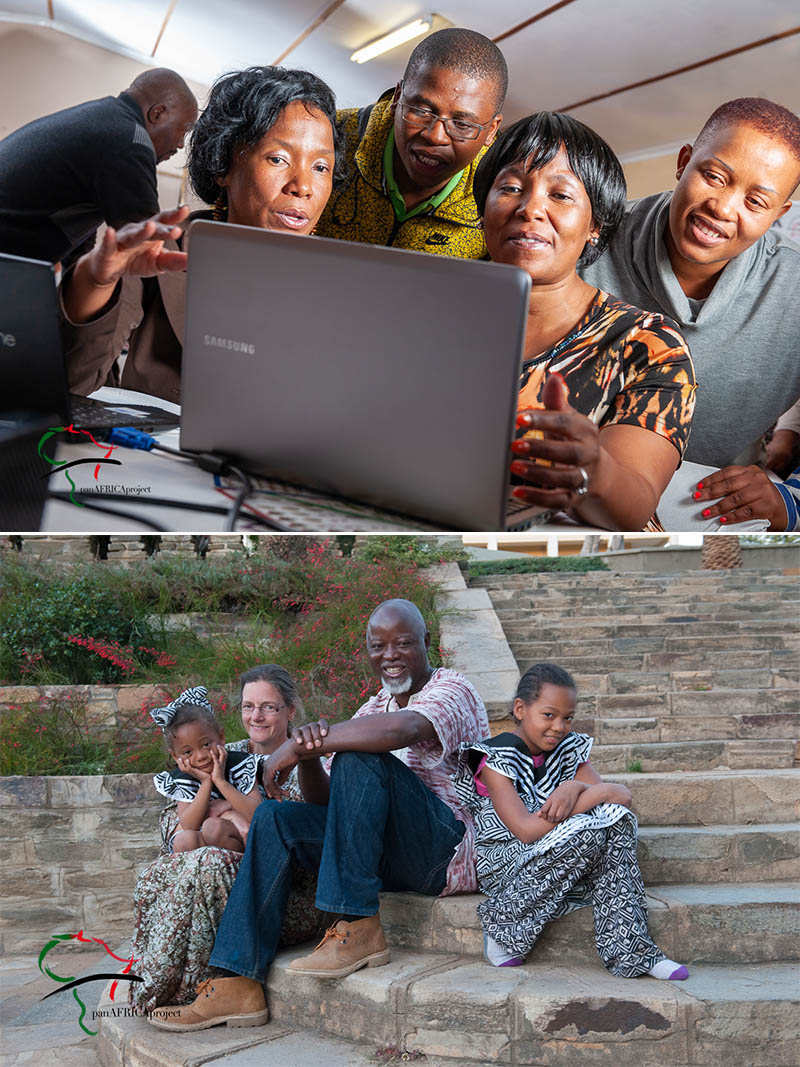 Mission Statement
The mission of panAFRICAproject is to create a contemporary visual portrait of modern Africa. Using photography, & heretofore unavailable technologies, the intention is to establish a repository of images that represents each of the 54 individual countries devoid of the preconceived, western notions of distress: conflict, pestilence and poverty, i.e. violence tourism. We intend to document an accurate picture of the highlights & inner workings of the most progressive twenty-first century continent.

By enlisting input from local leaders, knowledgeable natives & the working citizenry, we will seek out the characteristics that make each country, region, community, tribe unique. With emphasis on cultural identity, industrial progress, educational advances, medical practices, high tech sophistication & indigenous traditions, we will always allow internal interests to inform our coverage.

By spending the appropriate amount of intense time in each location, our project will focus on applying a long shutter speed to gain access to tradition & new initiatives, as well as use a wide aperture to increase exposure of examples of the diverse spectrum of activities. The horizontal and vertical examination presented by this project will lead us to spend an important time in each place.

Although there is no intention to avoid the problems when & where they are prevalent or avoid the important tourist cliches, our impetus is to place a mirror up to the current human condition & celebrate life as it is for those living it & all the love & innovation & balance & ordinary spirit.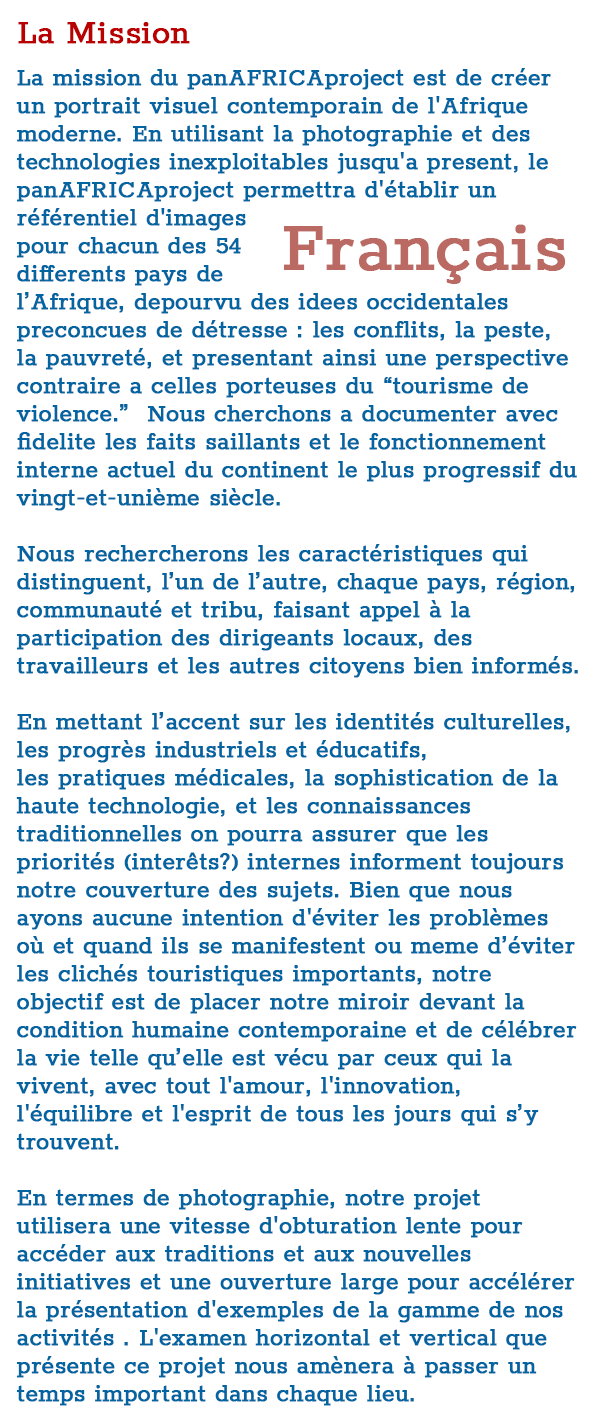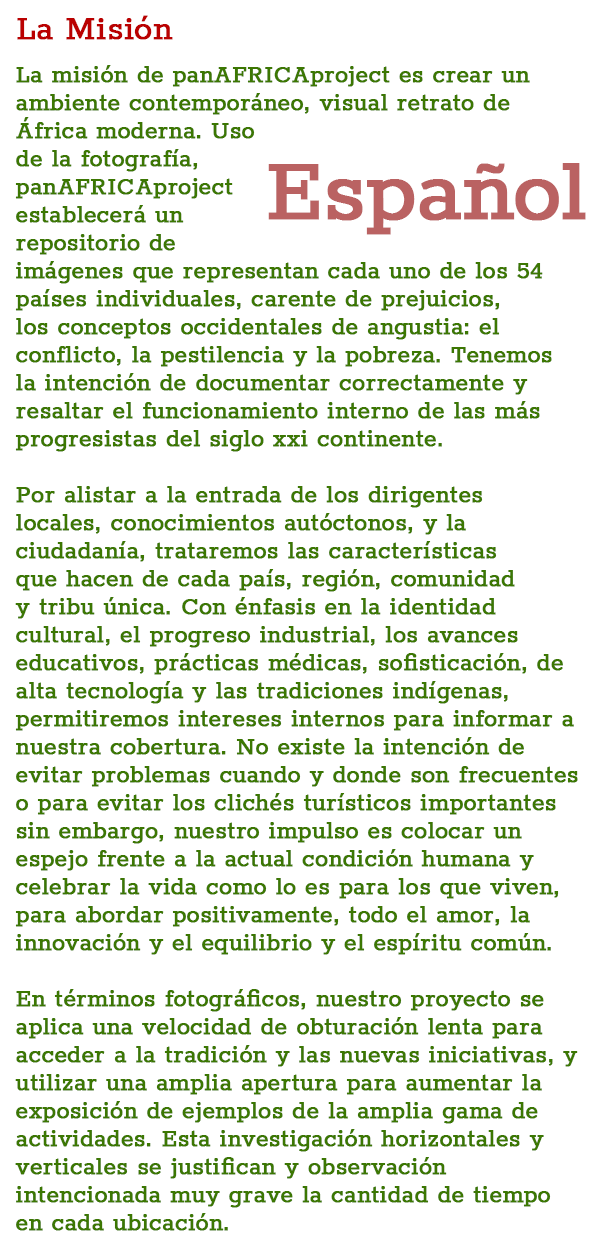 These are individuals who have agreed to assist me with local contacts and logistics in Africa and the U.S., thus making our future efforts in funding, foundations and sustainability for the project possible.
Brud Jones – Founder of Digital Labrador, Kansas City, Missouri
Dr. Marlene Arnold – Professor of Anthropology, Millersville University; Kellogg Fellow, Millersville, Pennsylvania
Mr. Michael Jhin – CEO Emeritus of Saint Luke's Episcopal Health System, Houston, Texas
Paul J. Gagne – Comptroller, Cumberland, Rhode Island
Ambassador Charles Stith – Past Ambassador to Tanzania; Director of African Presidential Archives and Research Center at Boston University
Eric Osiakwan, Entrepreneur and Investor
Beth Greely, Marketing and Design Professional
Payal Loungani, Impact-focused Commercial Banker
Professor Doctor Patrick Kalasa Kalifungwa
Click on links above for full biography.