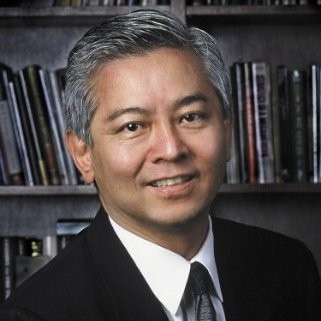 Mr. Michael Jhin – CEO Emeritus of Saint Luke's Episcopal Health System, Houston, Texas
Michael Jhin is a LifeWings senior advisor and executive coach for leadership teams and physician groups as they navigate the difficult waters of safety system transformation. Michael has over 30 years of experience leading healthcare systems
After fourteen successful years with St. Luke's Episcopal Health System (Houston, Texas), Michael Jhin retired in 2004 as its President & CEO, and was then named as its CEO Emeritus. The system is an enterprise of $1 Billion in annual operations with over 7400 employees and 1500 affiliated physicians. In 2003, Fortune Magazine recognized the health system for the second time as one of the nation's 100 best companies for which to work – one of only four health organizations so recognized.
He has served for 7 years on the board of Joint Commission for the Accreditation of Healthcare Organizations & serves on numerous community boards including: Houston Aphasia Recovery Center, Greater Houston Health Connect, Medical Bridges, Healthcare and Nursing Education Foundation, Mental Health America, Institute FOR forSustainable Peace (Chair 2013), Center for Houston's Future, Houston Greeters, and Greater Houston Convention & Visitors Bureau.
And he has past service on the following boards: American Leadership Forum, Houston World Affarirs Council, Houston IIE, Texas Hospital Association, Houston Hospital Association, American Hospital Association Regional Policy Board, National Marrow Donors Program, Premier Healthcare Alliance, Greater Houston Partnership, Health Museum, Houston Zoo, Rensselaer Polytechnic Institute Alumni Association (Chair 1995-96).