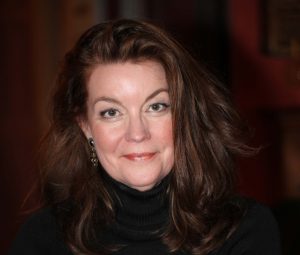 Dr. Marlene Arnold – Professor of Anthropology, Millersville University; Kellogg Fellow, Millersville, Pennsylvania
Marlene Arnold holds a Ph.D. in anthropology from the University of Pennsylvania, where she has served on the Board of Trustees. Dr. Arnold is professor of anthropology at Millersville University in Lancaster, Pennsylvania, where she teaches Cultural Anthropology, Comparative Societies, Cross-Cultural Communication, Peoples and Cultures of the Mediterranean and the Middle East, Applied Anthropology, Ethnographic Field Research, North American Indian, Medical Anthropology, and Culture Through Film.
Dr. Arnold specializes in cross-cultural communication, interaction, and issues. For businesses and organizations, she combines her in-depth understanding of culture and her extensive international experience to assist clients in applying cultural know-how. Trained in a discipline that centers on people and their values, capacities, and worth, Marlene Arnold uses her expertise and understanding of culture's significance to improve individual and organizational effectiveness and enhance performance.
Whether dealing with personal social face-to-face interaction, government diplomacy, international business issues, or cross-cultural strategies within the diverse U.S. marketplace or work force, Dr. Arnold prepares individuals for successful cross-cultural interaction and negotiation in the United States and abroad. She has coached more than 50 executives for international business travel and transactions. Since 1998, Dr. Arnold has been providing cultural training for officials from Shanghai, China. This work compares and contrasts U.S. and Chinese cultures, with a focus on how culture affects communication and interaction between Americans and Chinese in business activities and government interactions.
As a Fulbright Scholar and Kellogg Fellow, Dr. Arnold has traveled to more than 25 countries on nearly every continent, including Kenya, Tanzania, Egypt, and Morocco, to expand her first-hand experience of cultures. She has conducted seminars in Japan, Greece, Ireland, Italy, and Austria. Additionally, Dr. Arnold has consulted on other European and East Asian cultures, as well as on Latin American and Middle Eastern cultures.
Dr. Arnold's consulting experience has included engagements with small businesses, as well as with Fortune 500 companies, government agencies, and non-profit organizations. In addition, she also has provided consulting services to U.S. foundations, including the Rockefeller Foundation and the Kellogg Foundation, on organizational/corporate culture, cross-cultural communication, and culture change.