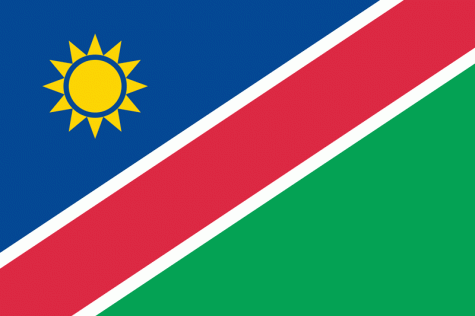 Located in South Africa, Namibia is a land of contrasts. The country's western edge stretches nearly 1,000 miles along the Atlantic Ocean and hosts an abundance of natural resources.Travel 500 miles from there to the eastern border and meet the edge of the Kalahari Desert. Mountains, canyons, plateaus, savannahs, lakes, rivers, and waterfalls enrich the landscape throughout. Being one of the first countries to place a ban on hunting wildlife, Namibia seems to have a more enlightened approach to animal husbandry.
Poem by Lou Jones on Opuwo Namibia
southern cross
sixty percent of the meager population is concentrated in the north
also himba tribe with barebreasts
& herero with the elaborate headdresses
the clash of tradition with modern is too dramatic for my sensibilities
skeleton coast
my friend drove over 1700 miles to show me where he was born & the environment he grew up in
we slept on his friends floors in cow dung huts
& met his mother & siblings churning butter in calabash gourds
i was cast back eons in time
all preserved & thriving side by side with contemporary culture
we partied in the grotty bars drinking WINDHOEK lager
& chewed meat cooked over open fires
tropic of capricorn
my dreams plagued me that it was all real
& awoke to photograph the fantasy
kalahari desert
this is such a small portion of the society
so we advance to the next adventure tomorrow
Namibia Gallery
Following is our gallery of Namibia images. Click any to see it larger; then use arrows to see next images. You may SAVE images for academic use simply by right-clicking the images. Contact us for access to full resolution images and terms for publishing.