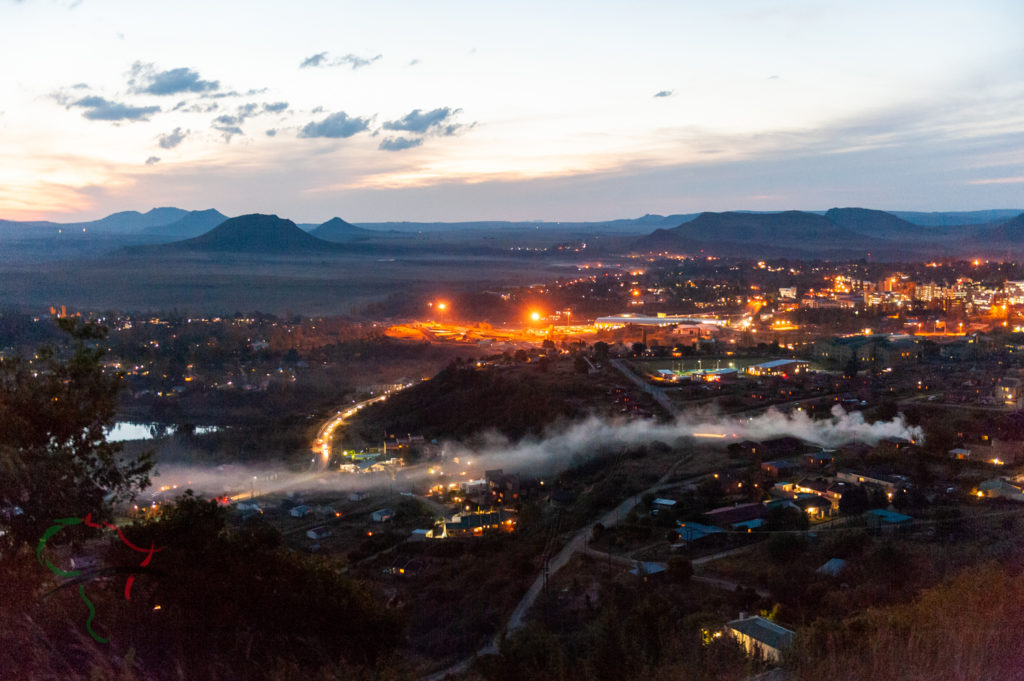 Maseru
Maseru has a population of 228,000+ people & the majority of citizens are in & around it. On this hill overlooking the city you can see its density, it is entirely landlocked. The mountains in the background are South Africa.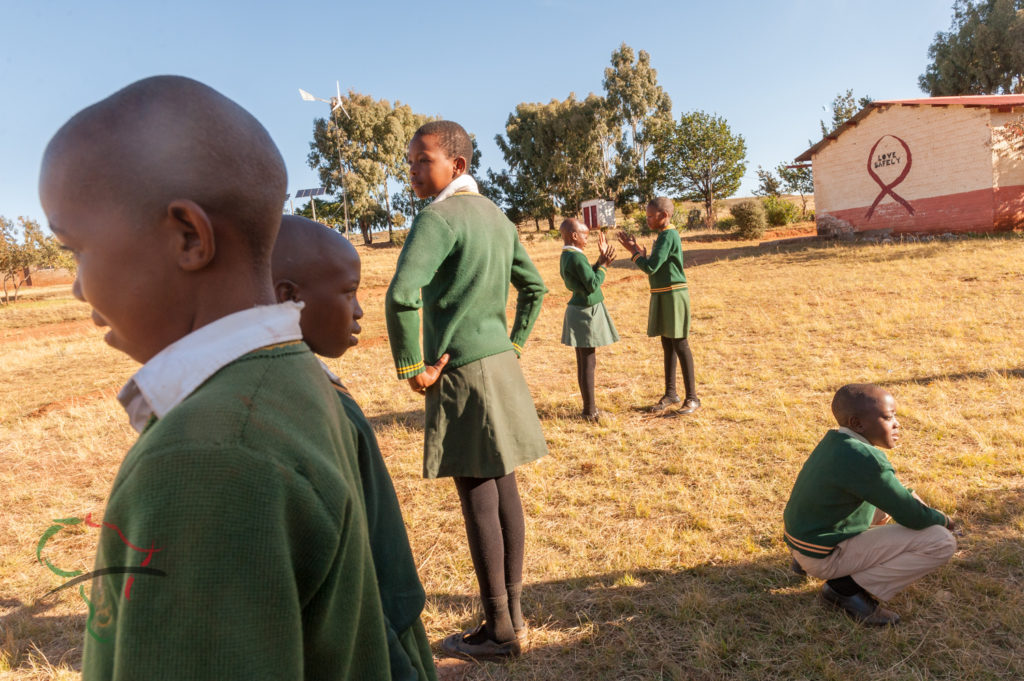 School Yard
A major measure of a country's personality is education. The panAFRICAproject has been concentrating on all aspects. In Lesotho, primary & secondary school children wear uniforms. This is outside in the school yard in Malea Lea.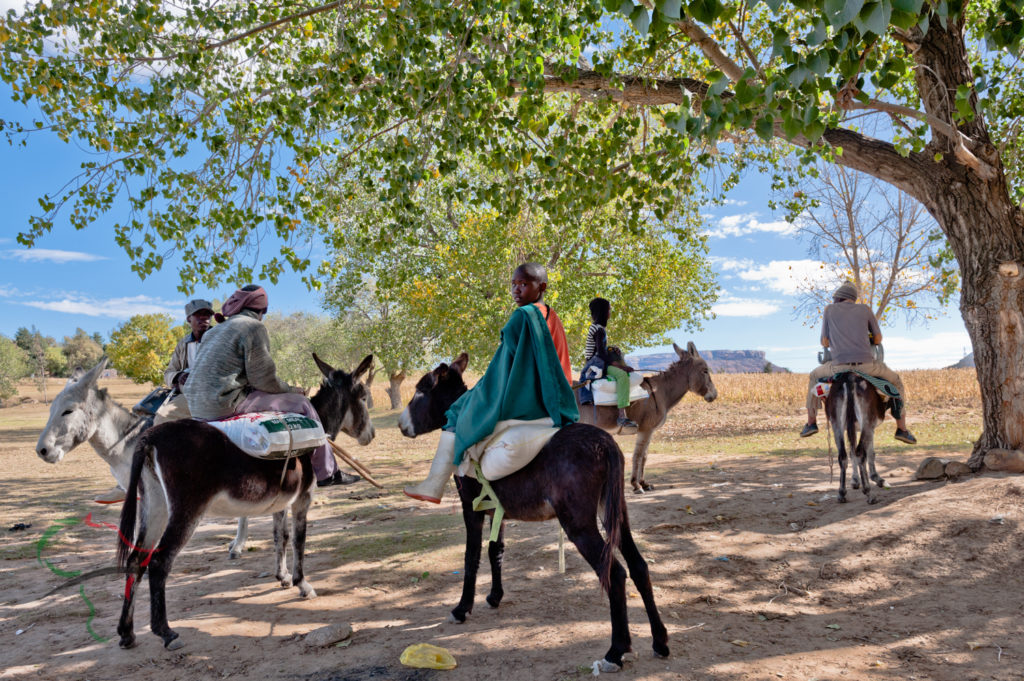 Ts'senku
It was fall & leaves on the few trees left in Lesotho are turning. The herd boys (shepherds) rode down out of the mountains on their donkeys & buy supplies, corn meal in this case, to eat.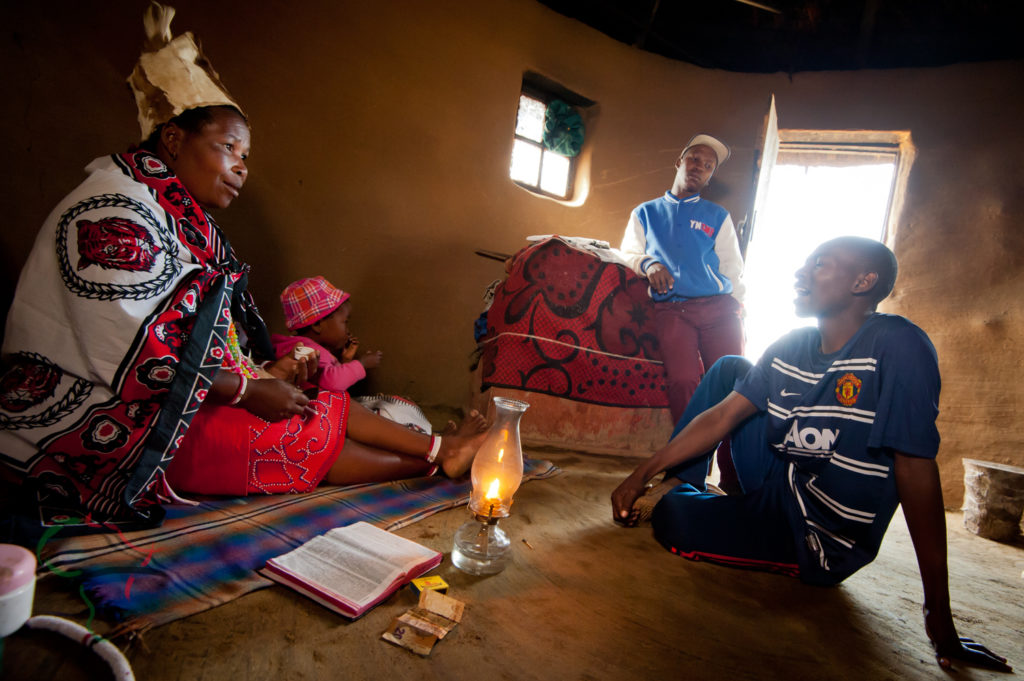 Ngaka
We have photographed rural clinics, large hospitals & pharmacies all over Africa but this was the first opportunity to visit a traditional doctor. In Lesotho, they are called Ngaka & are a combination of religion, herbs & spiritualism. This doctor had her "patient", son & daughter in the consultation.
Lesotho Gallery
Following is our gallery ofLesotho images. Click any to see it larger; then use arrows to see next images. You may SAVE images for academic use simply by right-clicking the images. Contact us for access to full resolution images and terms for publishing.