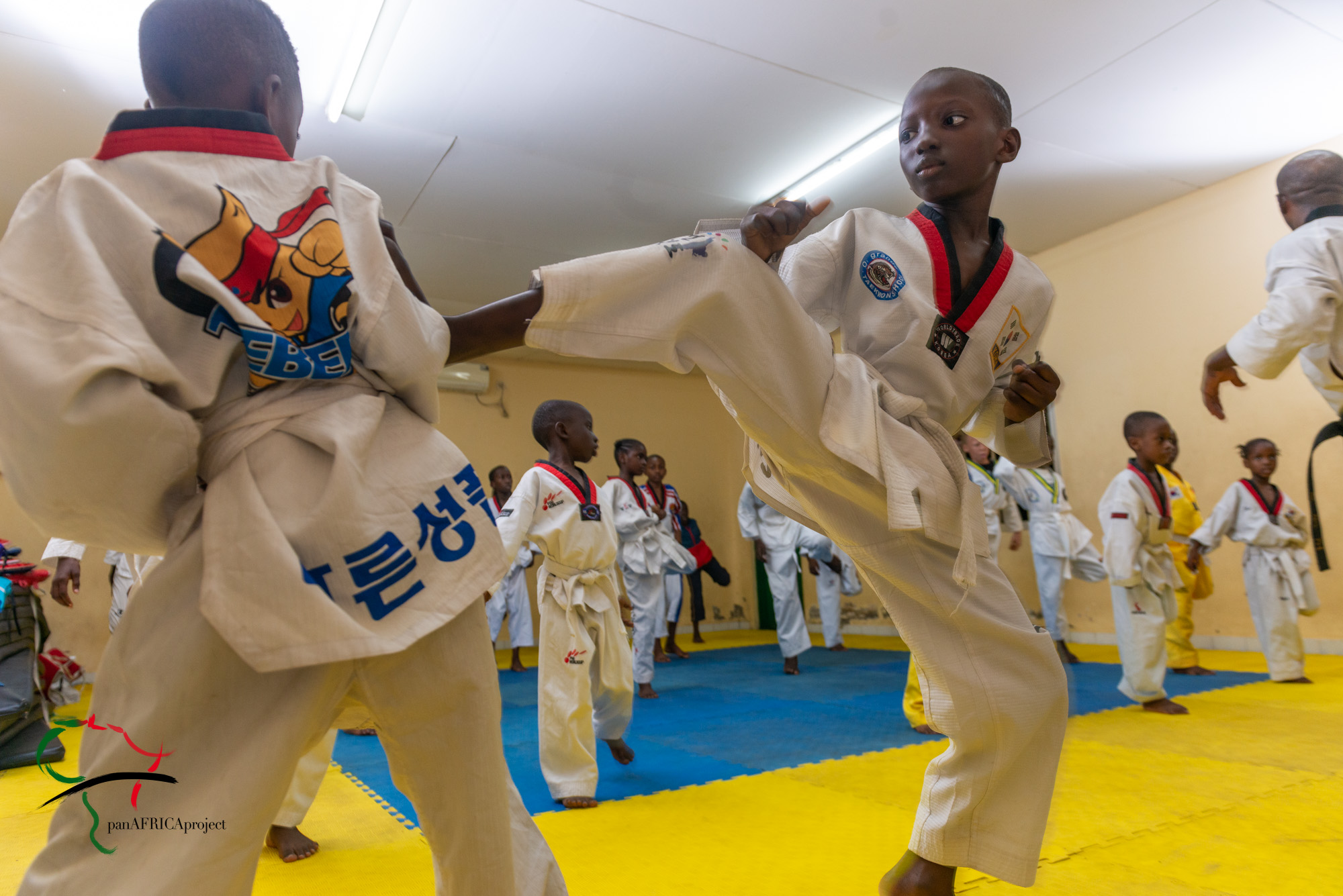 Students in a Martial Arts Class in Gabon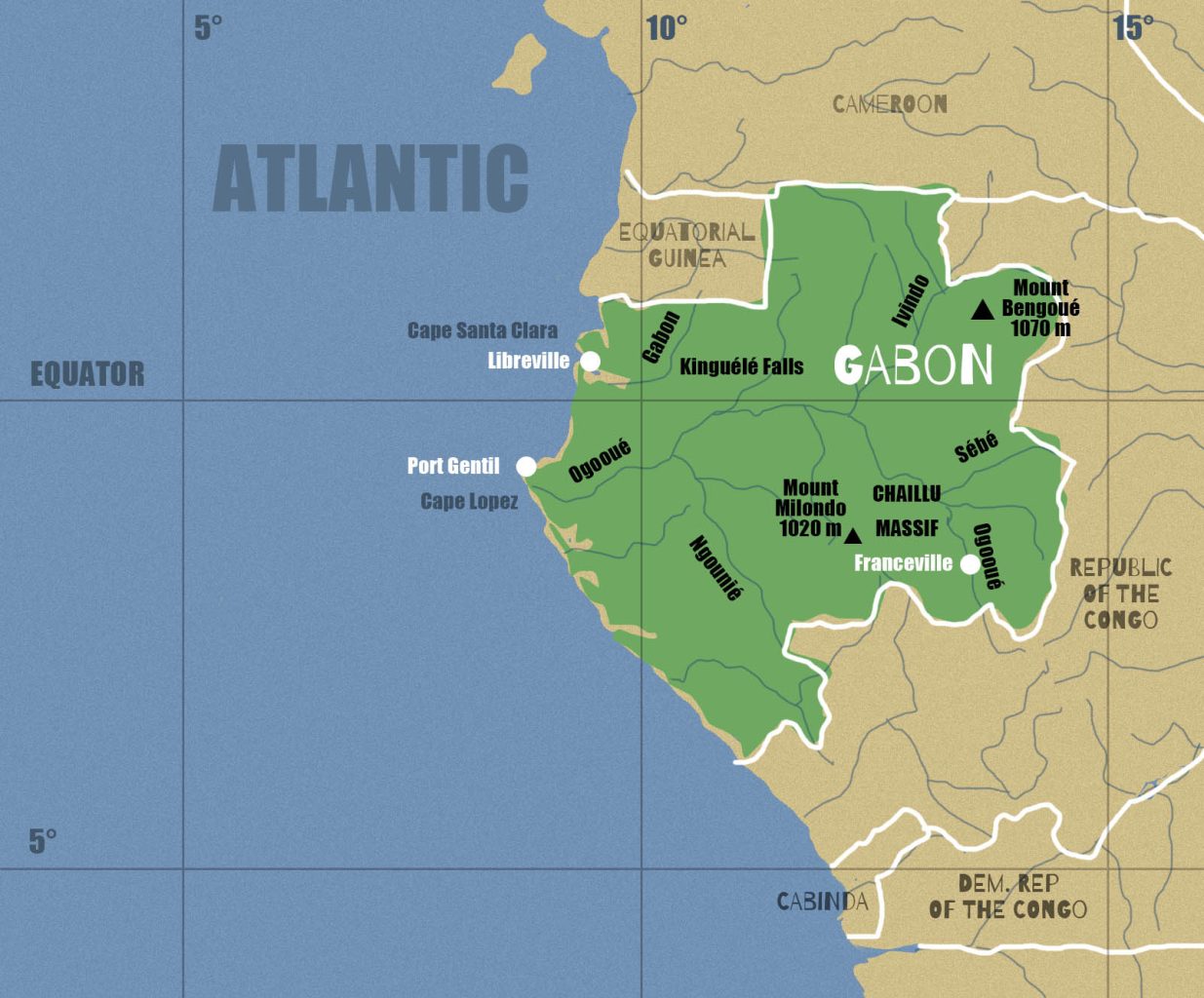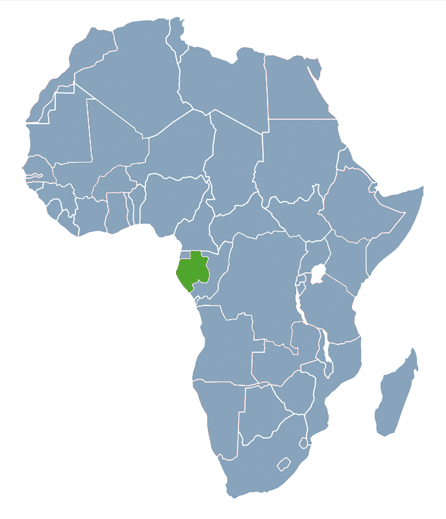 Gabon is located on western coast of central Africa, bisected by the equator. It was formerly a French colony & maintains strong ties to France. About three quarters of the country is covered by dense rainforest.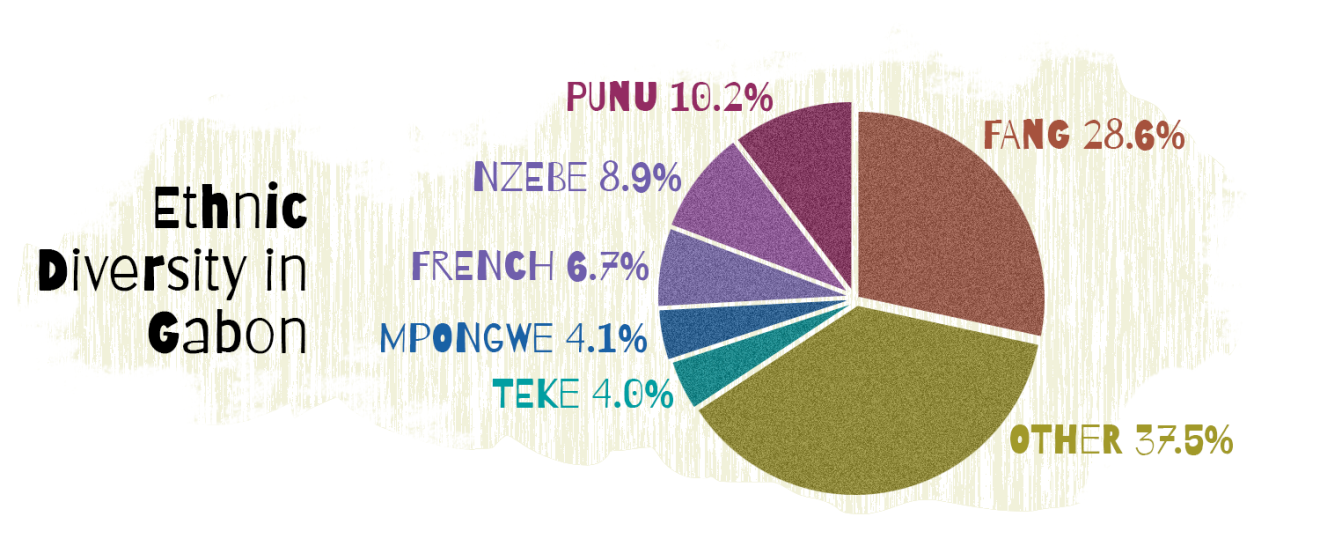 Beginning in 1961, Gabon became a republic with a presidential form of government. It has a bicameral legislature with a National Assembly & Senate.
Gabon has one of the lowest population densities of any country in Africa. More than four-fifths of Gabon's population is urban with about half living in the largest city & capital, Libreville. Port-Gentil is the center of the country's wood & petroleum industries. Franceville is one of the four largest cities & lies at the end of the Trans-Gabon Railway. Its infrastructure is overall of better quality than the rest of the country.
Gabon is a large producer of lumber & manganese but since late 1960's, revenues from oil have brought unprecedented income. It represents 70 percent of the nation's exports. Abundant petroleum & foreign investment have helped make Gabon one of the most prosperous countries in Sub-Saharan Africa. Membership in the French economic community gives Gabon considerable stability however lack of transportation facilities has long hindered development.

Gabon's economy has more links with European & American markets than with its neighboring states or elsewhere in Africa with a large degree of foreign investment & control.
Almost all Gabonese are of Bantu origin but ethnic boundaries are less sharply drawn than elsewhere in Africa. Rich in folklore & mythology, storytellers keep traditions alive. A large majority of the population is Christian. A small segment of the population is Muslim & adherents to traditional religions also account for a small portion of the peoples.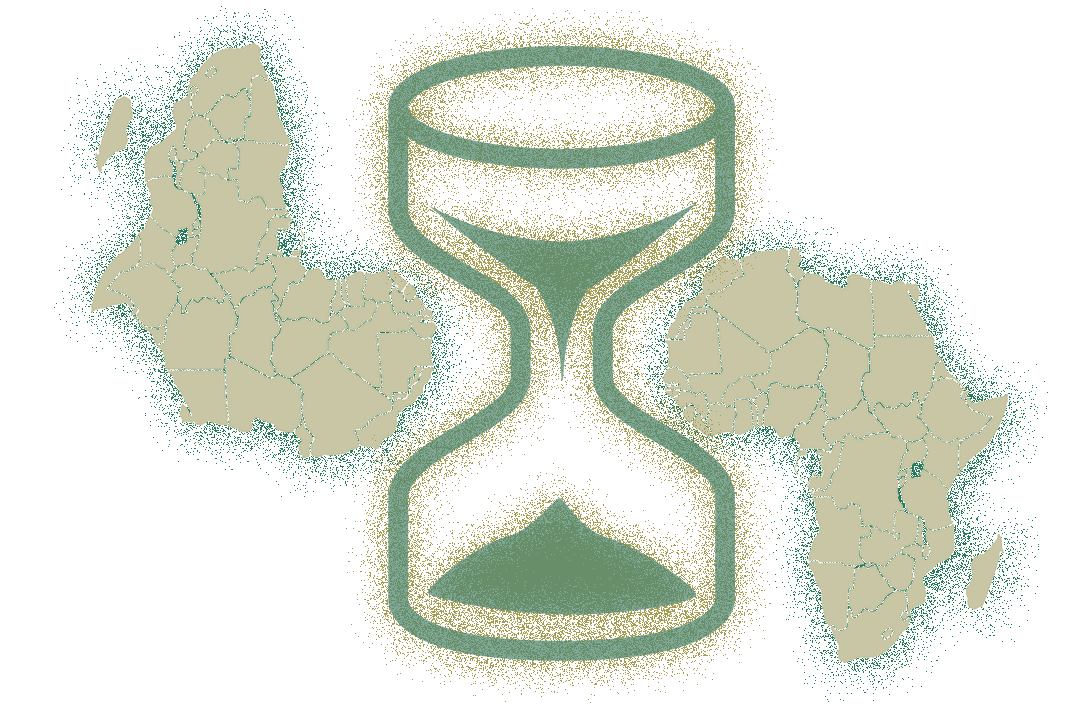 africa is the hour glass of time
marking each era with history/mystery
every millennia with movement
certain countries are the numerals
some days
some nights
over the centuries better times seem romantic
certain others violent
a few countries tell the wrong time
gabon is at nine o'clock
a second hand telling time more suddenly
were here to photograph modern times
but never enough time
~ Lou Jones
Gabon Gallery
Following is our gallery of Gabon images. Click any to see it larger; then use arrows to see next images. You may SAVE images for academic use simply by right-clicking the images. Contact us for access to full resolution images and terms for publishing.