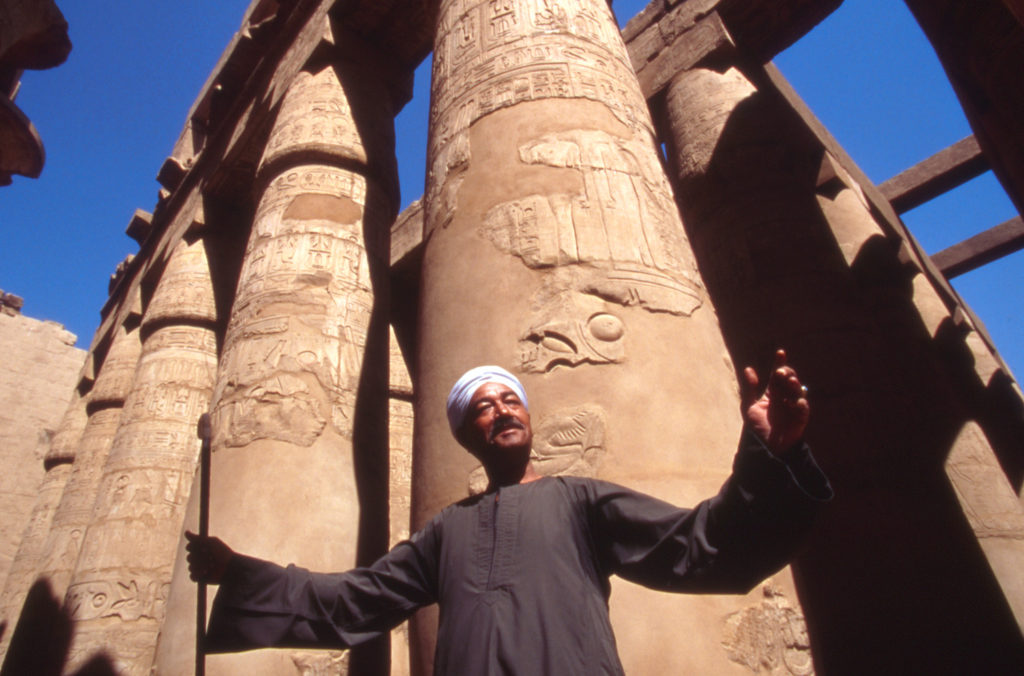 Great Hypostyle Hall, Luxor
I guess we would call this a docent who was explaining the history of the temples around Karnak. I was mainly interested in the structures. I did the photographer's "dance" on my knees with a wide-angle lens to position him with the massive pillars behind him.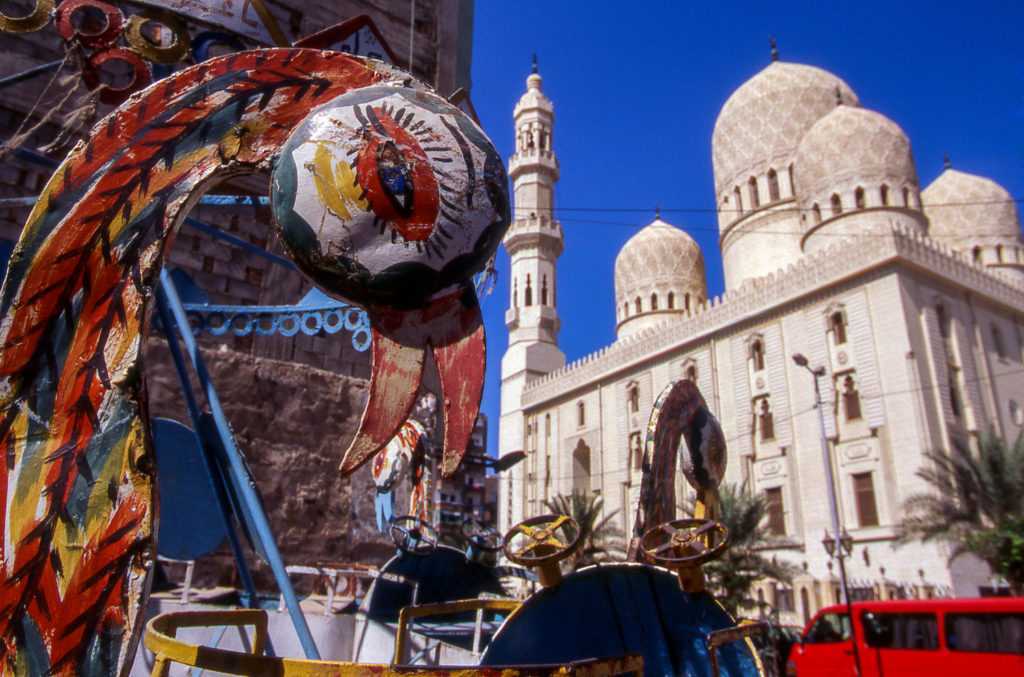 Carnival ride, Alexandria
The carnival was in town and, ironically, they placed it right in front of the famous Abu al-Abbas al-Mursi mosque. I thought this was a entertaining juxtaposition & contrast in modern Egypt.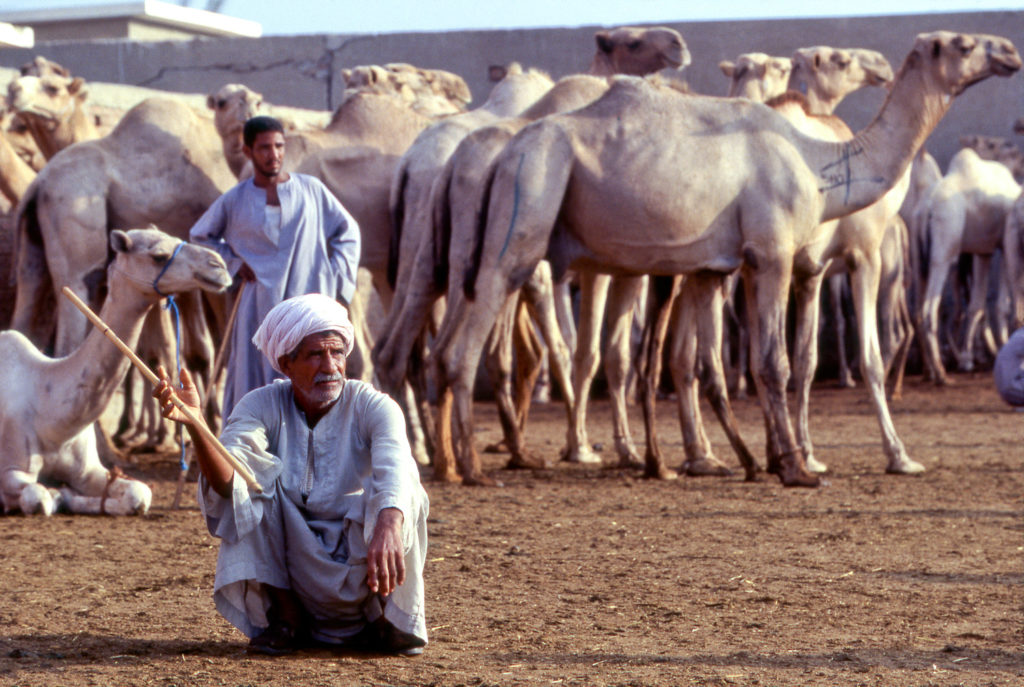 Camel market, Birqash
I had never seen so many camels in one place before. Owners come from all over southern Egypt & northern Sudan to barter, buy & sell their camel herds. This is a tradition that has been going on for thousands of years & is a very sophisticated undertaking. The event is not for the faint of heart. I spent most of my time trying not to get kicked & also not stepping into the excrement while taking copious pictures.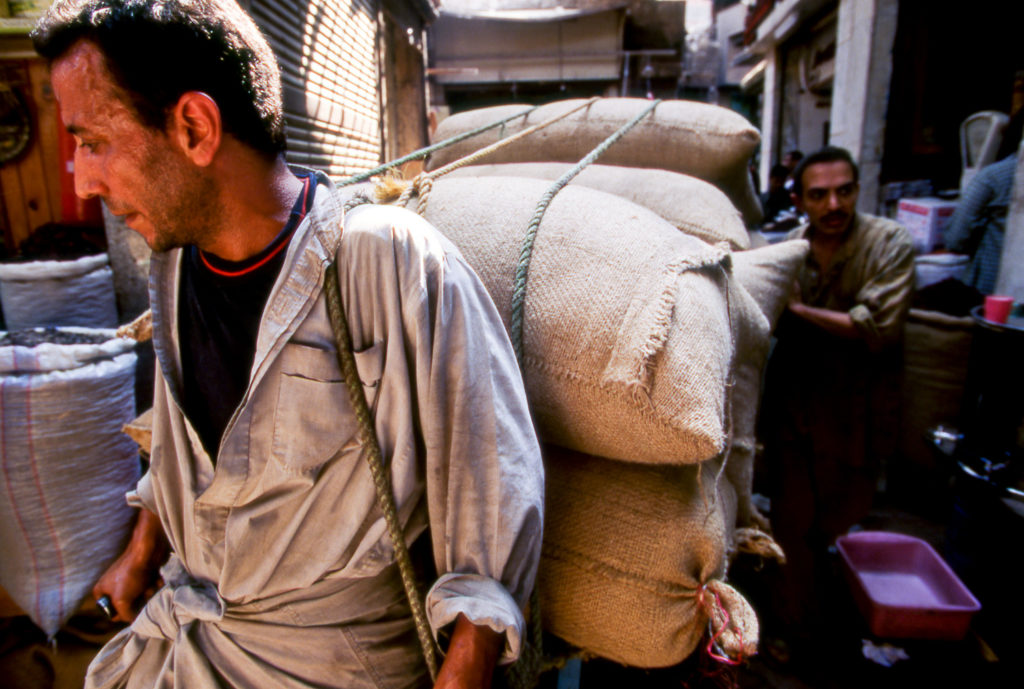 Laborer in spice market, Cairo
Egyptian merchants are very enterprising & very aggressive. Commerce is tantamount. I was hassled at every juncture. The people work very hard to make a living. Egypt's position on the Mediterranean Sea enhanced its mercantile trade because it was close to Europe & a crossroads to the East. That fact has influenced its history for centuries.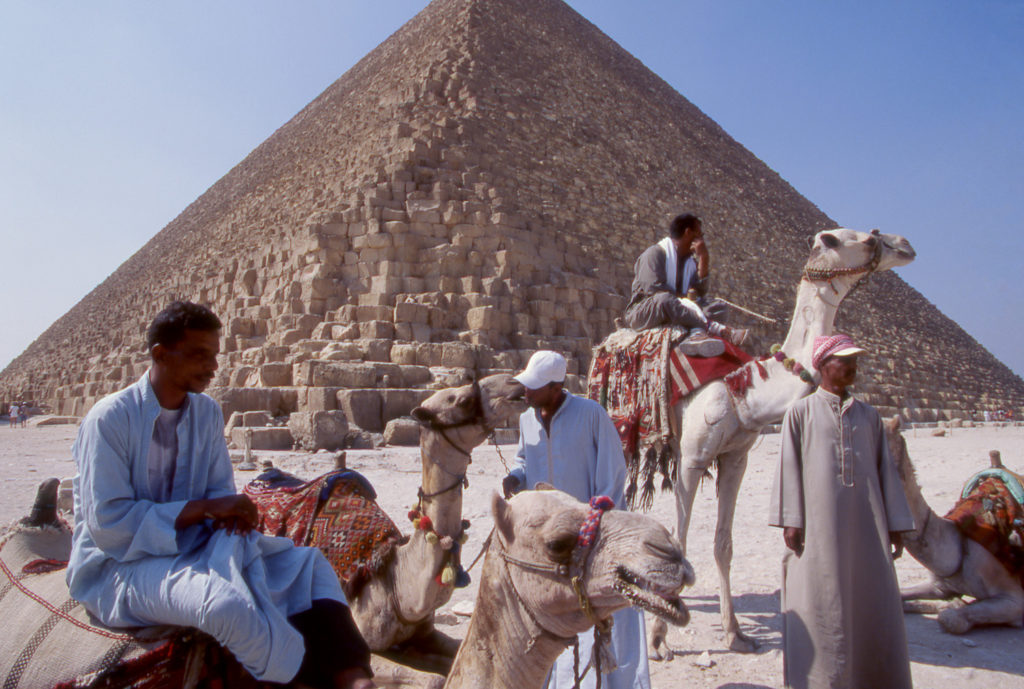 Pyramids of Giza, Cairo
The Great Pyramids are the only remaining structure from the Seven Wonders of the World. Once isolated monuments, they are now the major tourist attraction in Northern Africa. Herders give jaded foreigners rides on the camels around the base of these feats of architecture built thousands of years ago.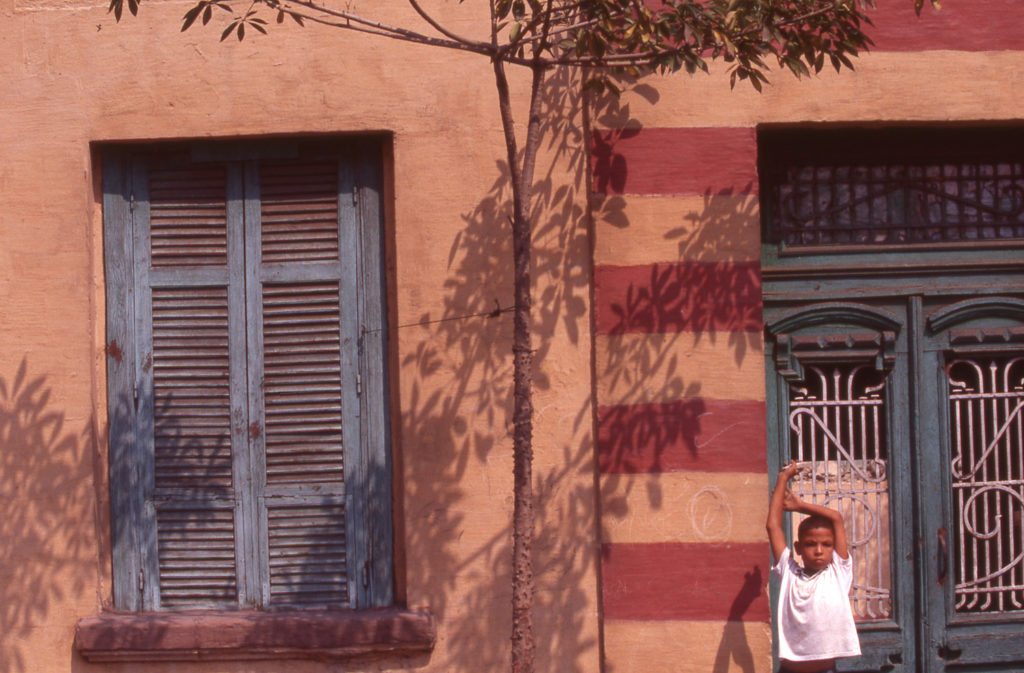 City of the Dead, Cairo
With trepidation I entered Cairo Necropolis to photograph. An entire population has grown up around a cemetery. Of course the poor residents were very skeptical of my presence. I crawled around the different structures & was followed by this boy. Eventually I caught him trying to pickpocket one of my companions. When I chased him away he took it upon himself to try & disrupt all my pictures. His annoying participation resulted in a very nice composition.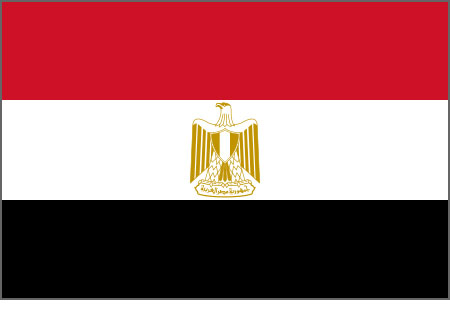 When we got the initial idea for panAFRICAproject, a lot of the technologies that are second nature now were not in play. I led a workshop for photographers into Egypt with just the barest concept of what the full ramifications of this long term project would eventually be. Therefore, although we did an excellent survey of different aspects of native culture, we worked as outsiders.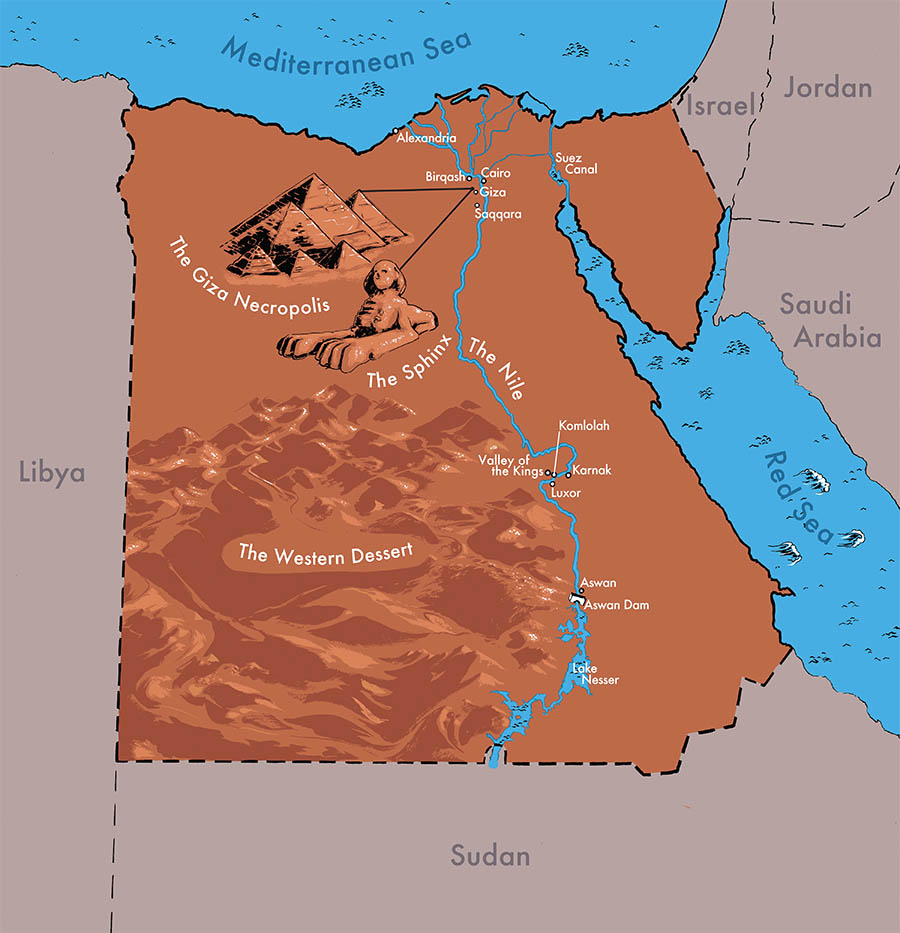 Egypt Gallery
Following is our gallery of Egypt images. Click any to see it larger; then use arrows to see next images. You may SAVE images for academic use simply by right-clicking the images. Contact us for access to full resolution images and terms for publishing.