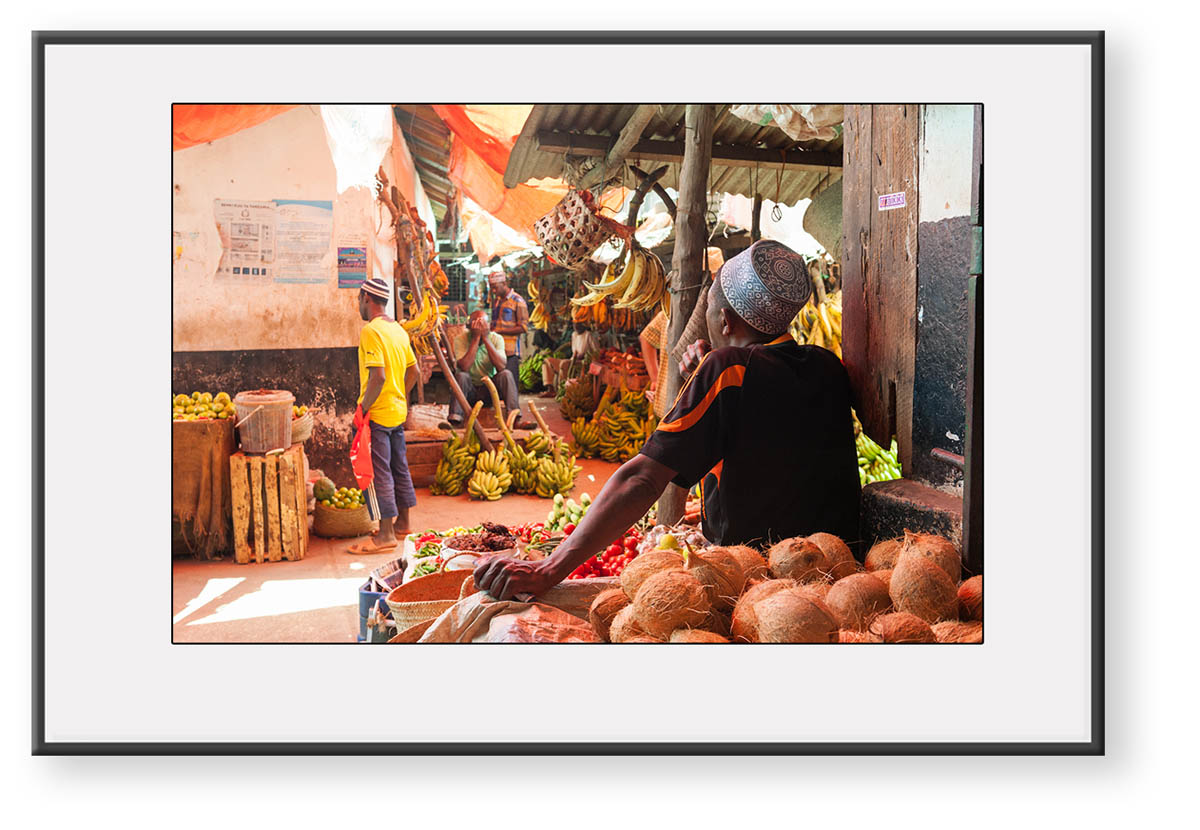 "Open Market Vendor"
Open Edition
Zanzibar, Tanzania, September 2014
Contact fotojones@aol.com to purchase.
Order Information
All prints are made upon request unless otherwise noted. All prints include the date, location, and a signature handwritten by the artist.
Fine Art Prints
Prints are handmade by our printer here in Boston, Digital Silver Imaging. They are printed on museum-quality Hahnemühle paper, signed and carefully packed and rolled for shipping. For Custom Image, Printing, or Framing information, please email Loujonesstudio@aol.com.
Once an order is submitted, we process it on the following day and our printer is notified. Orders that have been sent into production cannot be cancelled, refunded, or altered. Production time takes 5-7 days depending on the print and time of year. You will receive a notification once an order has been shipped. Expected overall turnaround is 1-2 weeks. Please feel free to get in touch with any questions or for more information.