From modern city to wildlife on the savannah, Kenya has a bewildering array of life and lifestyles. See the gallery.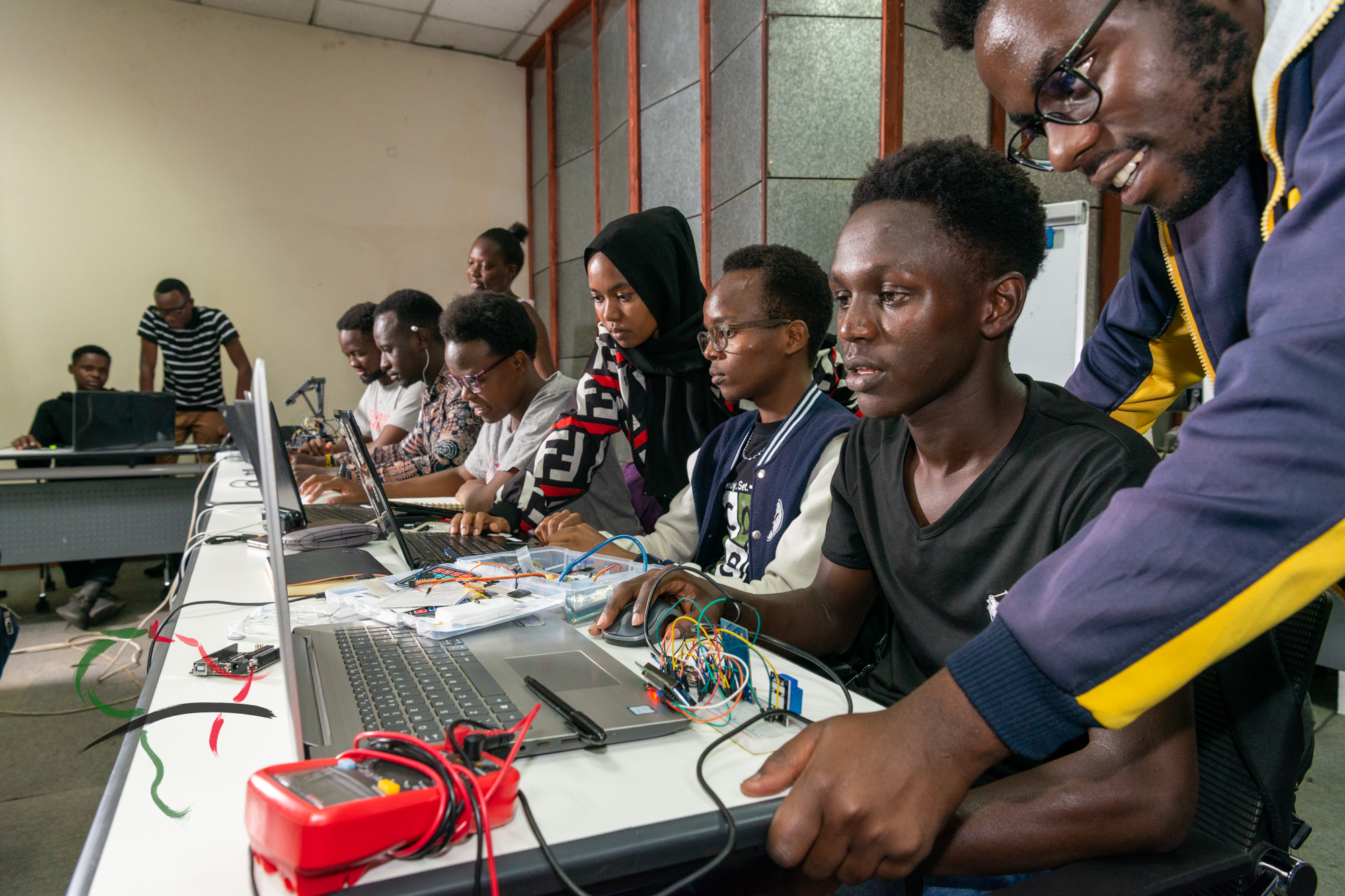 Working on circuit boards in Kenya.
Kenya's growing tech sector has earned it the nickname of "The Silicon Savannah". It is called one of the "KINGS" (Kenya, Ivory Coast, Nigeria, Ghana and South Africa) of Africa's digital economy. Africa's emerging digital economy is changing the continent's narrative.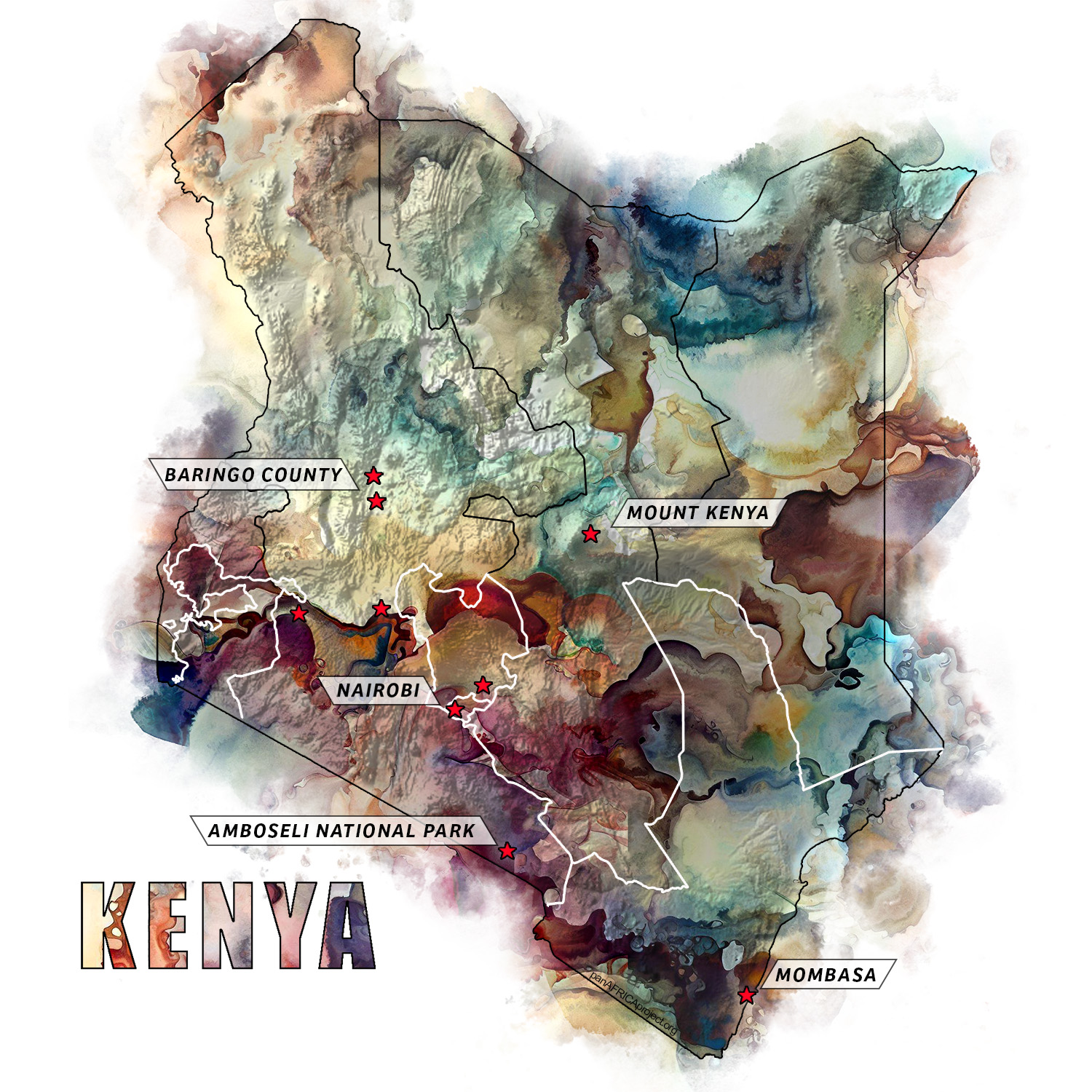 Once known as British Kenya the fertile land of the Great Rift Valley was colonized and influenced by the Queen of England for decades until gaining independence in 1963. The Kenyan flag was designed with the colors black (people), white (peace), red (bloodshed) & green (vegetation) & proudly displays the Maasai shield & spears. Under the royals, tea became & still is a leading cash crop exported to destinations around the world. Coffee is a major crop along with vegetables & flowers.

Kenya has the remarkable quality that you can see magnificent wildlife within site of the modern capital Nairobi. This makes a quick summary of the contrast between the vast wild areas and the sophisticated urban life.

Step into Kenya's capital city of Nairobi & you'll feel the dynamic, fast-paced energy of this young country. Matatus wrapped up in pop culture imagery transport workers blaring music from loudspeakers. Modern skyscrapers tower over roundabouts jam-packed with sedans, vans & boda bodas racing toward the next traffic light.
Shopping malls hawking everything from designer shoes to safari souvenirs draw locals and tourists inside. Aromas of international cuisine as well as Kenyan ugali, nyama choma & chapatis waft from restaurants & street carts. Electricity buzzing & kerosene lamps fluttering.
Nightclubs pulse to the beat of DJs under colorful lights. With almost 60% of Kenya's population under the age of 25, the city whirs with the vitality of youth, their dreams, their passions & possibilities.

Kenya Gallery
Following is our gallery of Kenya images. Click any to see it larger; then use arrows to see next images. You may SAVE images for academic use simply by right-clicking the images. Contact us for access to full resolution images and terms for publishing.